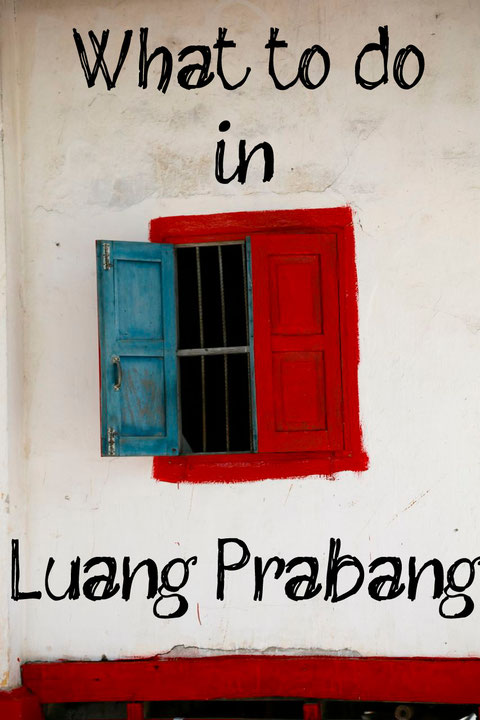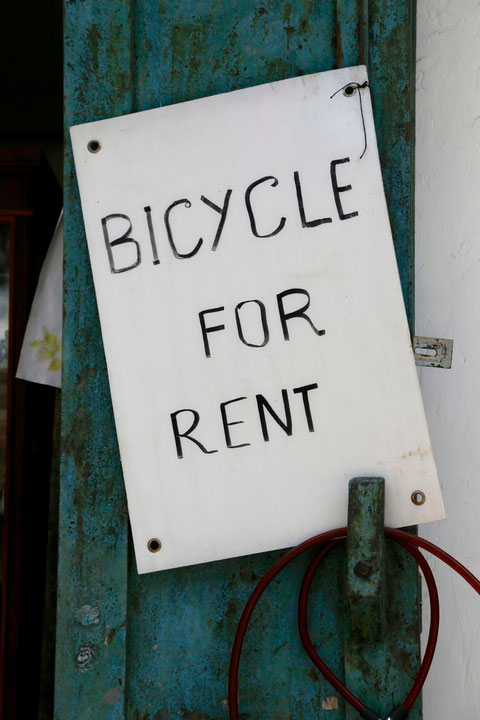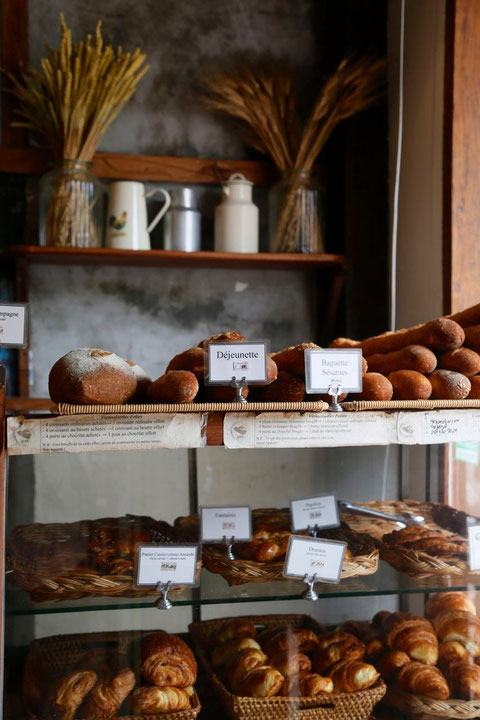 Das Le Banneton hat eine große Auswahl feiner frazösischer Leckereien. Dazu Café au lait... mmmmmhhh!!
[Le Banneton offers a fine selection of french bakery. Get some pain au chocolat and café au lait. mmmmhhh!]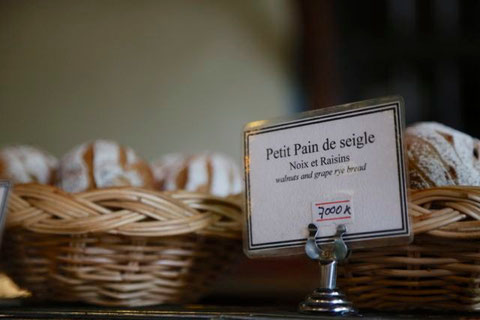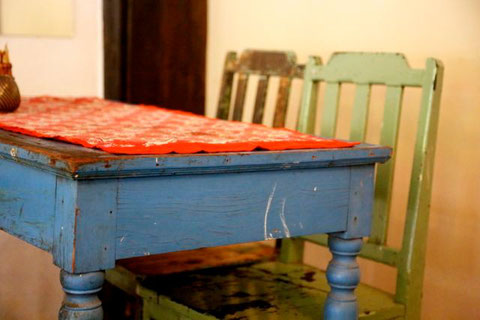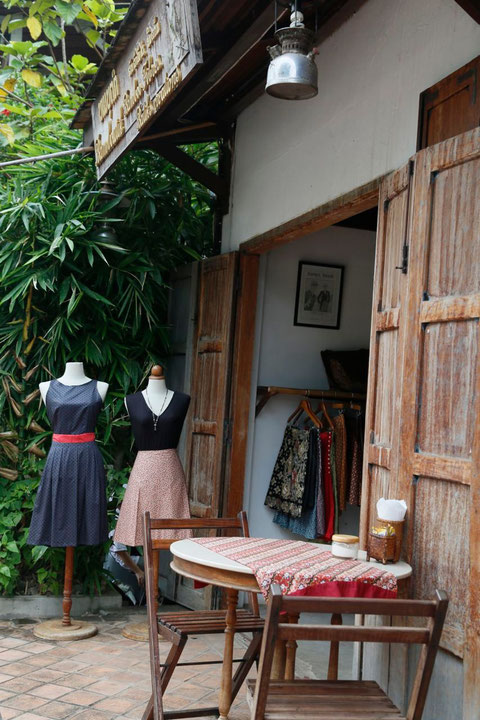 Nebenan verkaufen zwei Luang Prabanger Geschwister wunderschöne Baumwoll- und Bambuskleider.
[Next door two local girls sell beautiful cotton and bamboo fabric skirts and dresses.]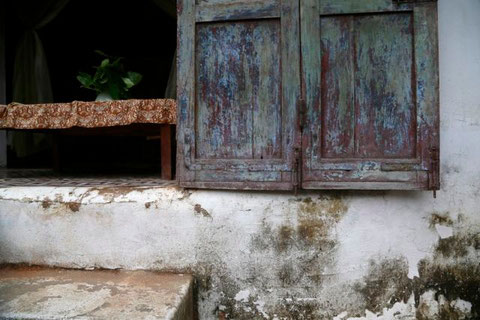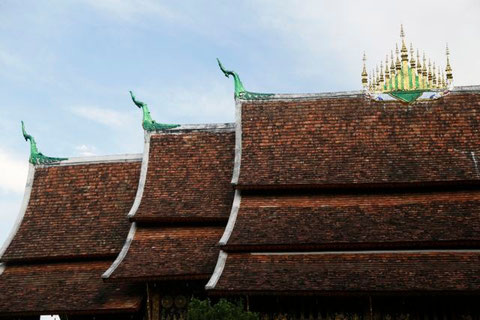 Wunderschön: in den Tempelanlagen spazieren gehen und die orange leuchtenden Gewänder der buddhistischen Mönche an den Wäscheleinen bestaunen! (Die Studenten üben gerne ihr Englisch! Ansprechen erlaubt!)
[Gorgeous: go for a walk in the temple compounds and see the buddhist monks outshining orange robes outside on the clothes lines. The students like to practise their English. Don't hesitate to talk to them!]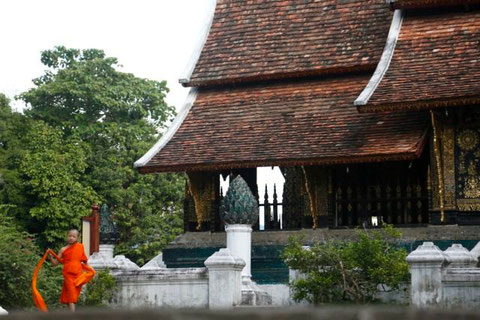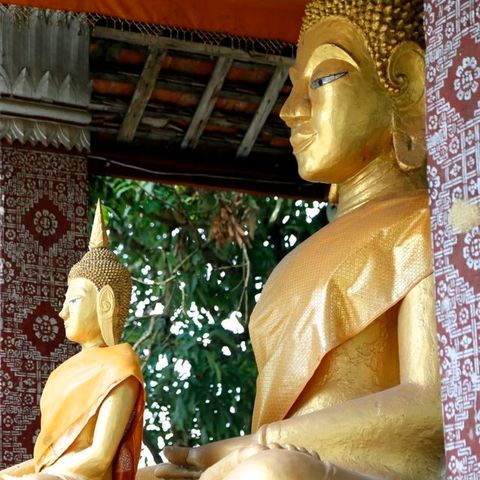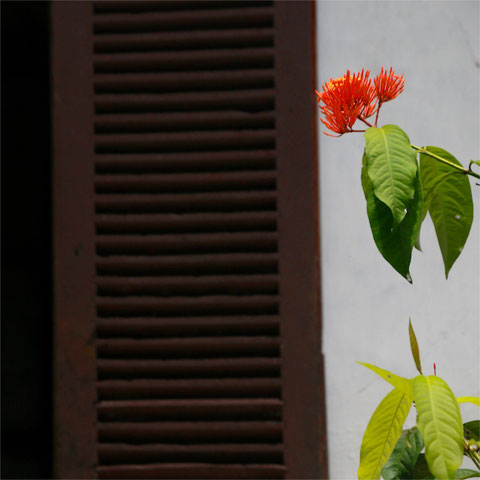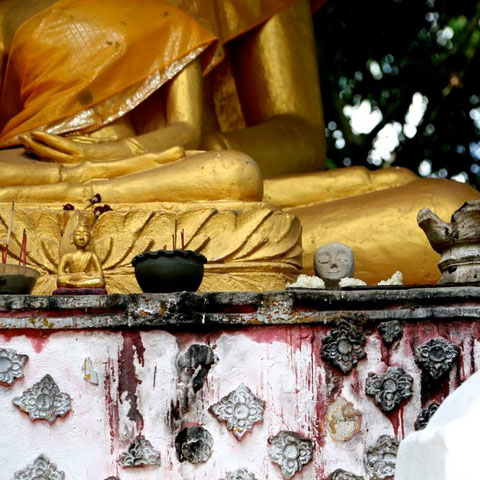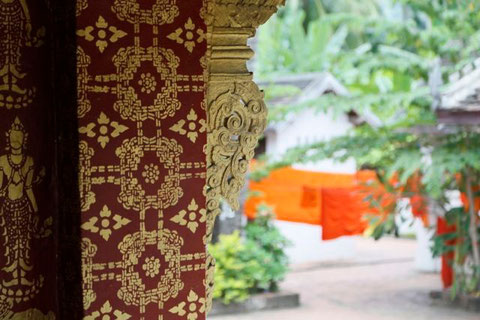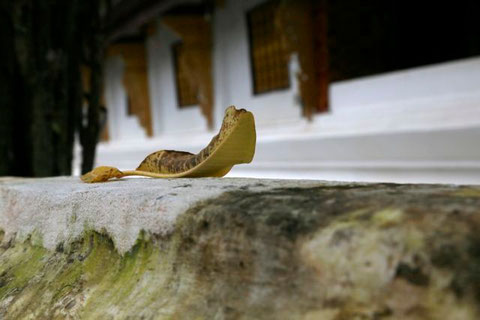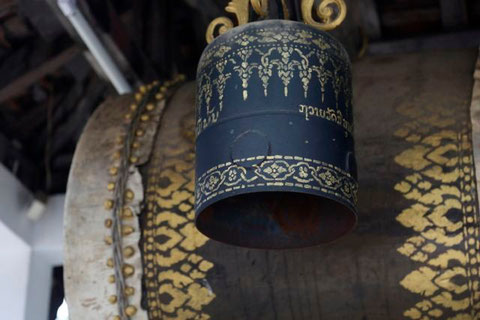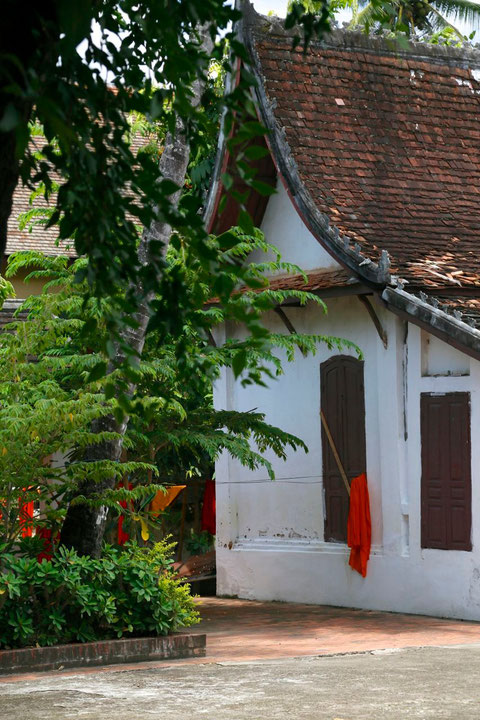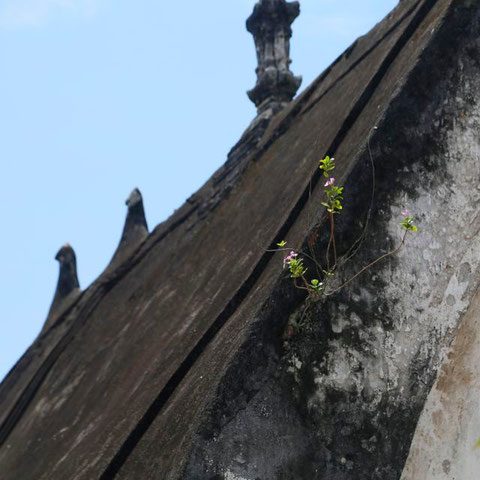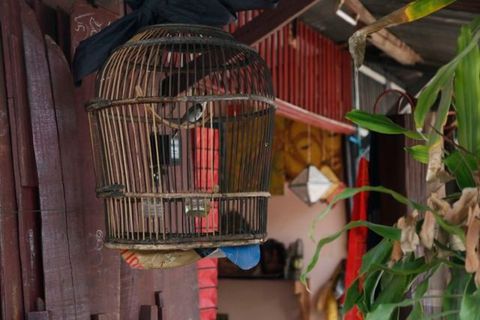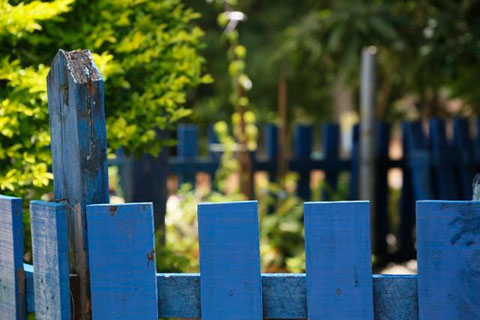 DON'T go to fancy restaurants.
DO: Go to very local ones! Their interior is less stylish, but their food is AWESOME! One of the very best:
Namkhong Café ♥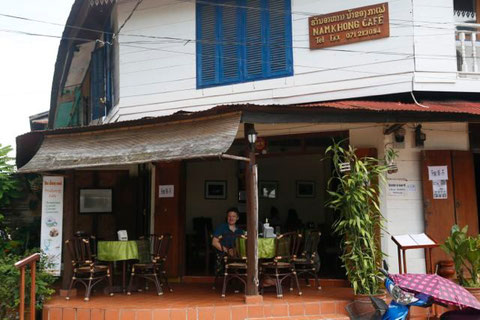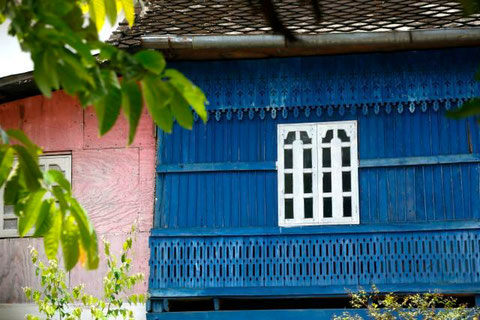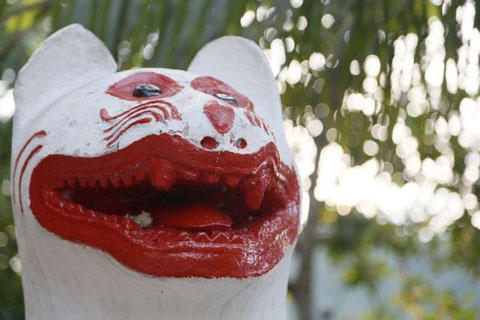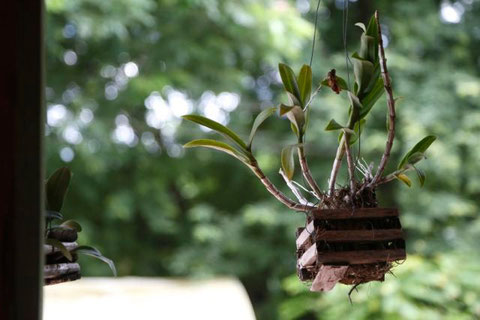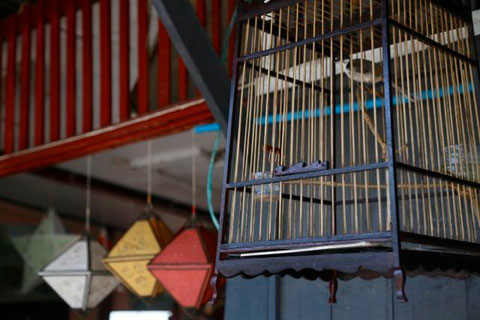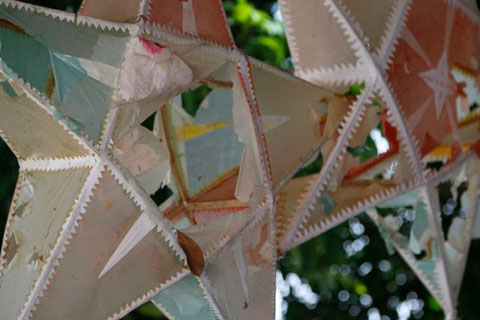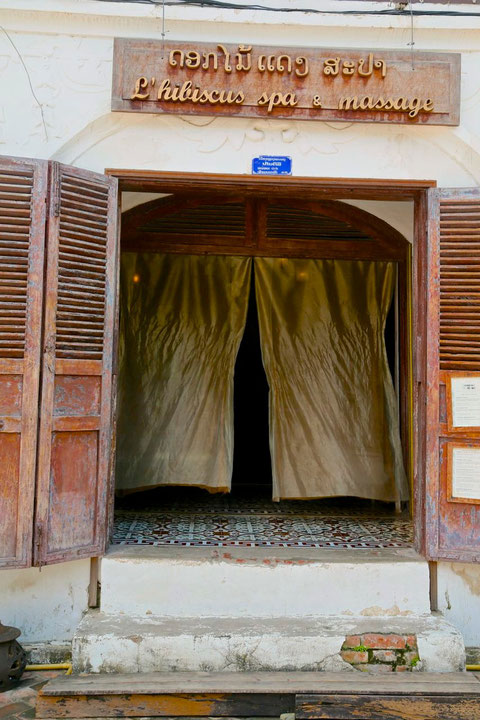 Get massages! Every day!!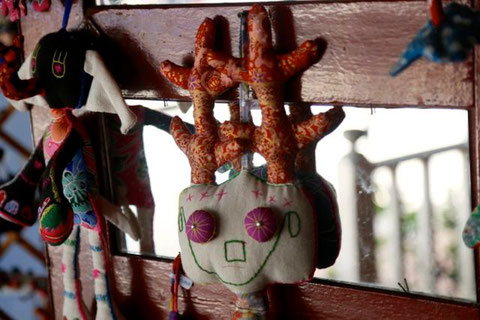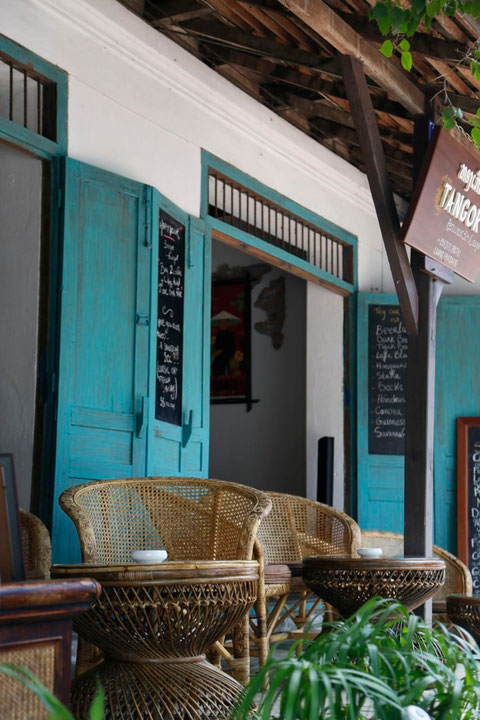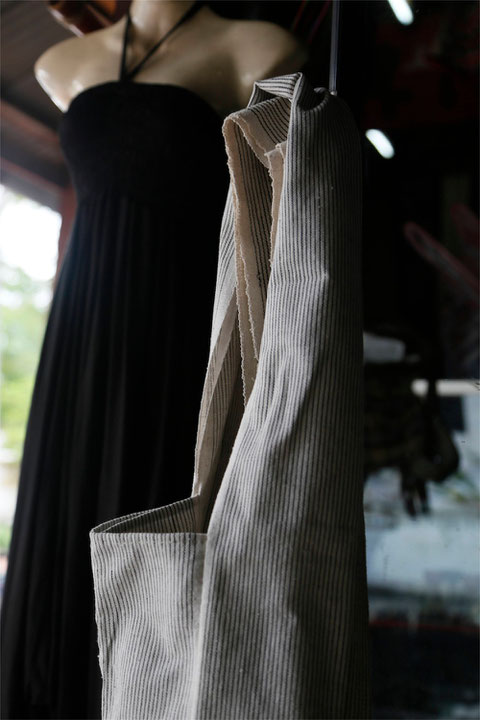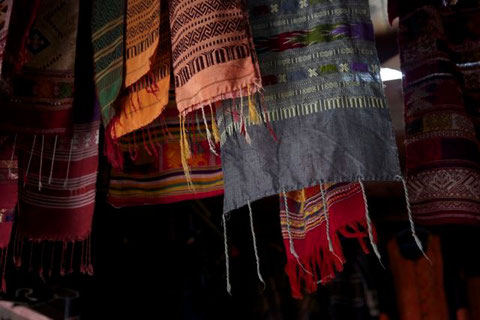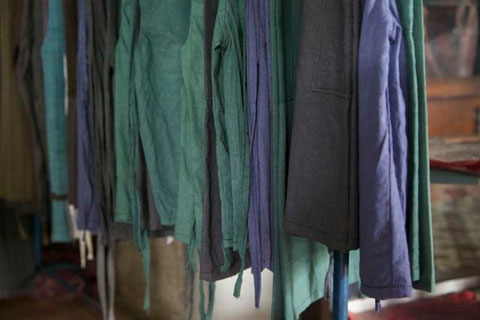 Get some of those super comfortable fisherman trousers!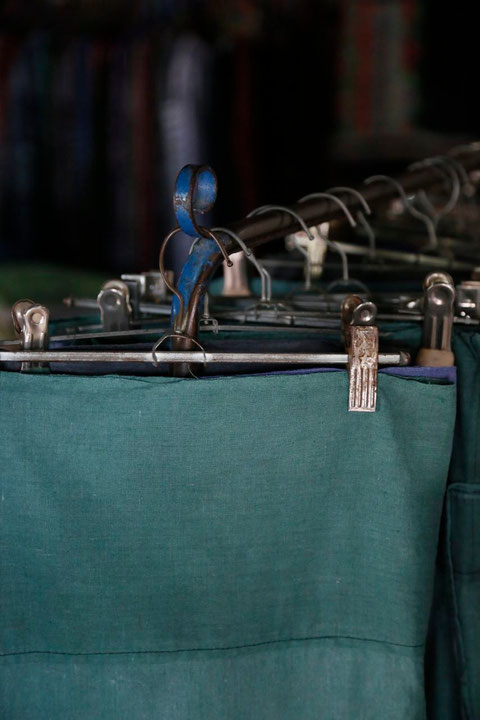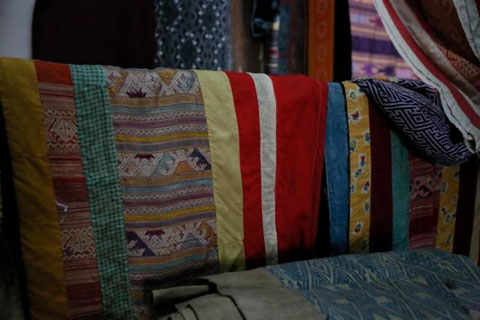 In den kleinen Seitengassen verbergen sich geheimnisvolle Lädchen wie diese wundervolle Papeterie ♥
[Check out the small side streets and discover amazing shops like this hidden "Papéterie".]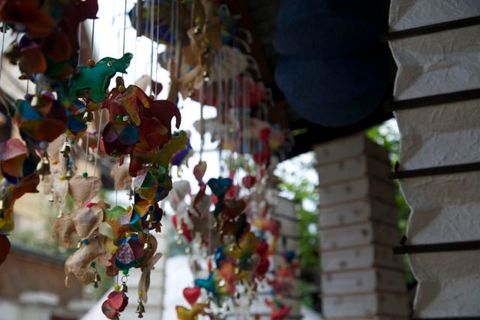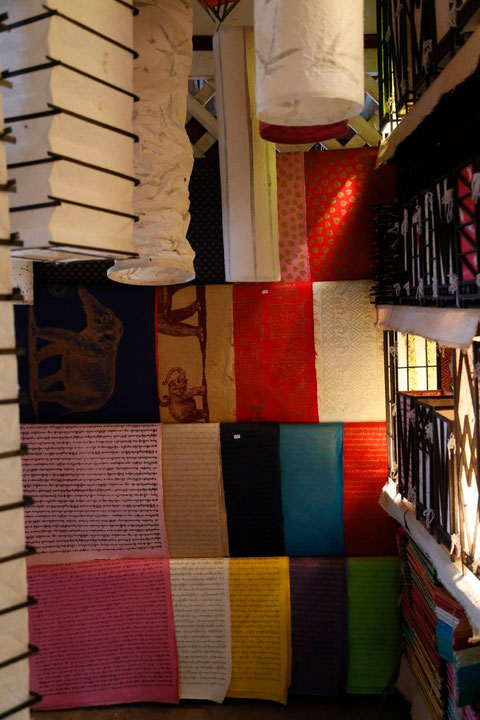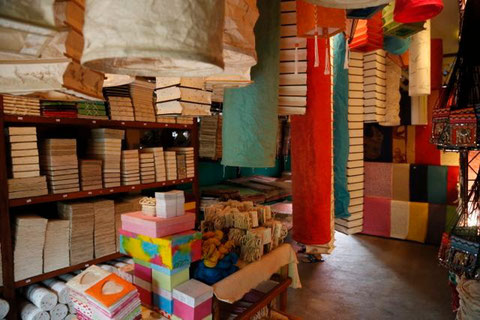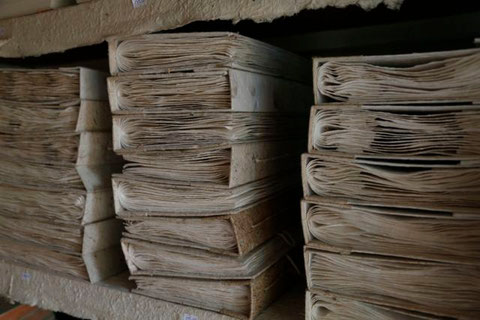 Sehenswert Ende August/ Anfang September: die Übungsfahrten für das große Bootsrennen!
[Great to observe end of August/ beginning of September: local guys practising for the annual boat race!]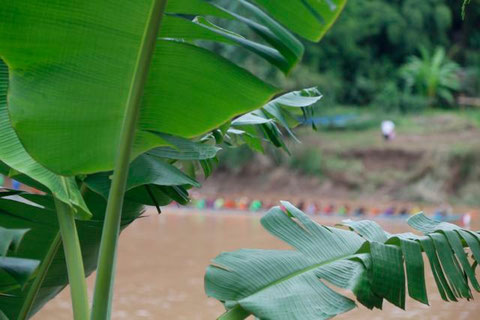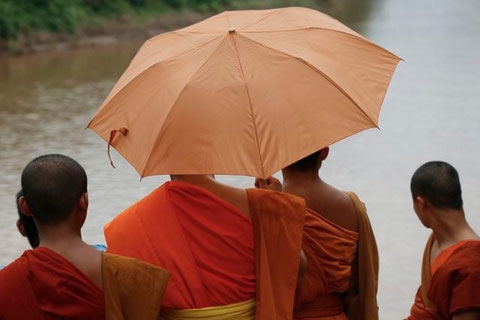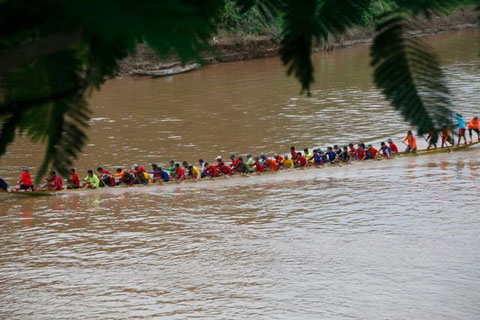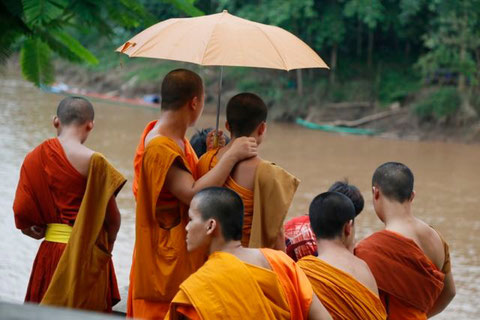 Unbedingt mit Einheimischen ins Gespräch kommen. Evtl. - wie in unserem Fall - eine Bootstour angeboten bekommen. Zustimmen! Noch schnell zwei Lao Beer besorgen! Den laotischen Schlagern lauschen und im Sonnenuntergang auf dem Mekong herum schippern... :-)
[Talk to local people! Say YES, if they offer a boattrip! Grab two Lao Beer! Listen to Laotian Songs and enjoy a sunset cruise on Mekong River :-]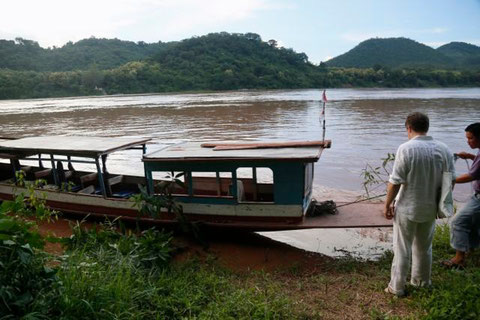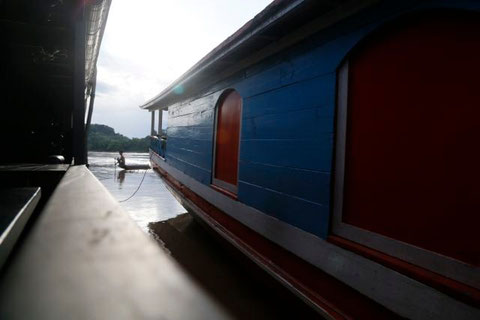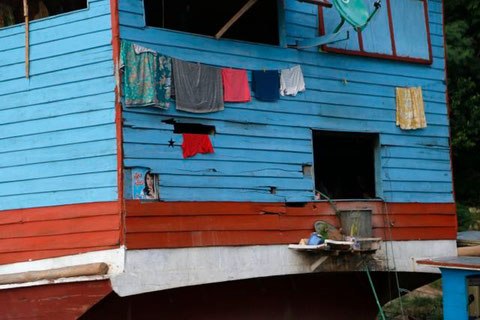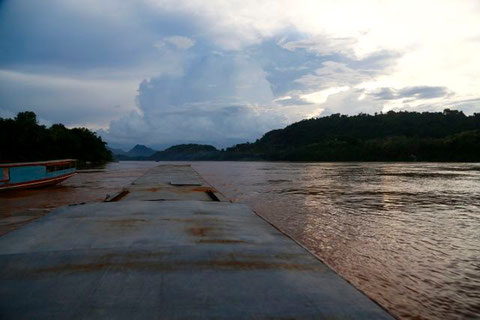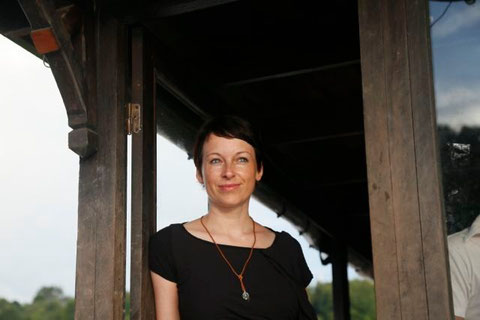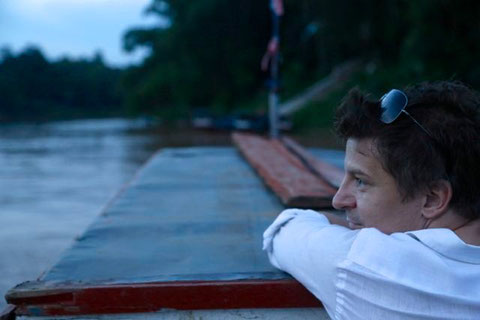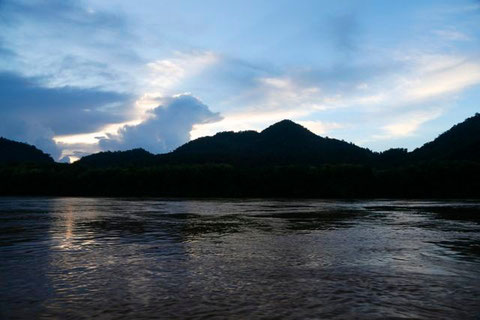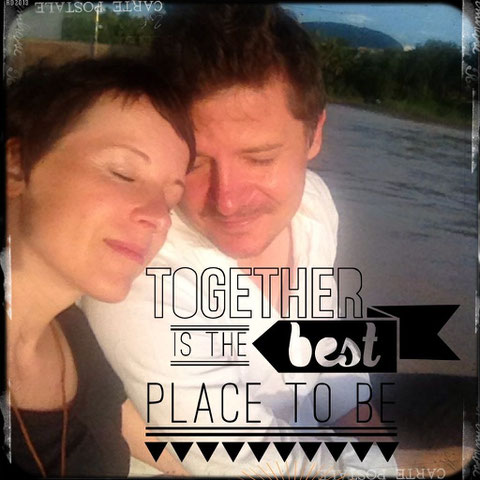 See a traditional Laotian dance show.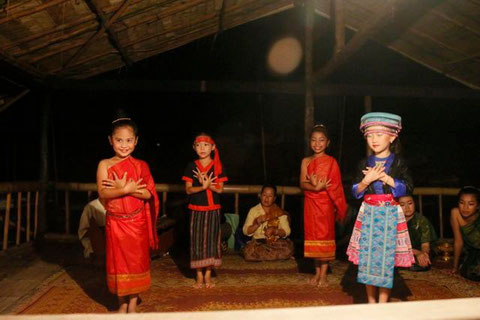 Um sechs Uhr beten die jungen Mönche im Temple. Den Gesängen lauschen ist faszinierend! Interessant auch das moderne Bild: buddhistische Teenie Mönche beim Singen, neben ihnen eine Flasche Wasser und ein iPhone :-) 
Von dort aus kann man die vielen Stufen hinauf zum Mount Phousi steigen und eine formidable Aussicht in der Abenddämmerung genießen.
[At 6 pm the young monks chant in the tenple. It is a great picture of modern spirtual students - chanting, next to them a bottle of water and an iPhone :-)
From the temple climb up the stairs to Mount Phousi  and get a nice sunset view.]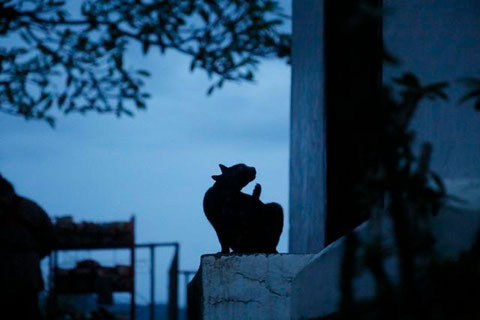 Auf keinen Fall verpassen: täglich findet auf der Hauptstraße der Nachtmarkt statt. 17-21 Uhr. Dort findet man originelles, laotisches Kunsthandwerk.
[Go to the night market and buy local arts and crafts!
Daily 5-9 p.m.]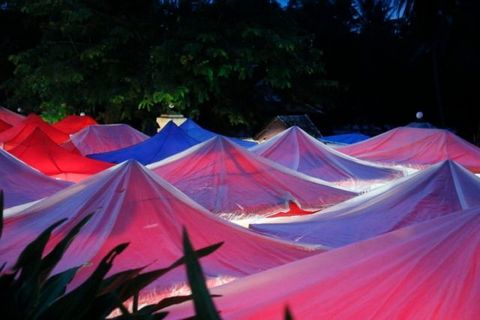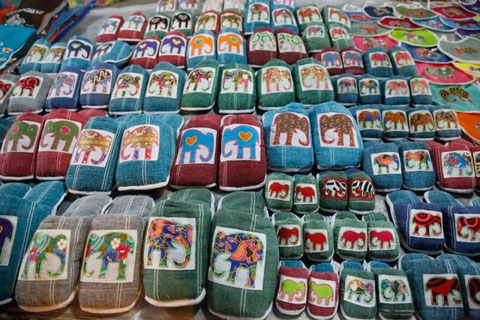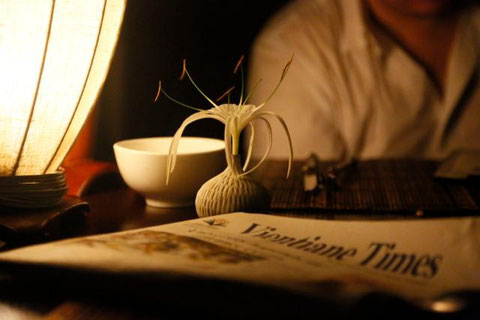 Auch wenn der Name furchtbar kitschig klingt: unbedingt fein essen und v.a. einen Cocktail trinken im laotoisch-schweizer "Blue Lagoon"! Es ist sensationell gut!
[Although the name sounds terribly cheesy: don't miss to have dinner and a cocktail in the Laotian-Swiss "Blue Lagoon"! It is extraordinary fine!]