Steffi fragt - wir antworten! [Steffi aks - we answer!]
(heute wieder aus China)
1.) Ein Outfit, in dem dir nichts passieren kann? [An outfit in which you'll be safe?]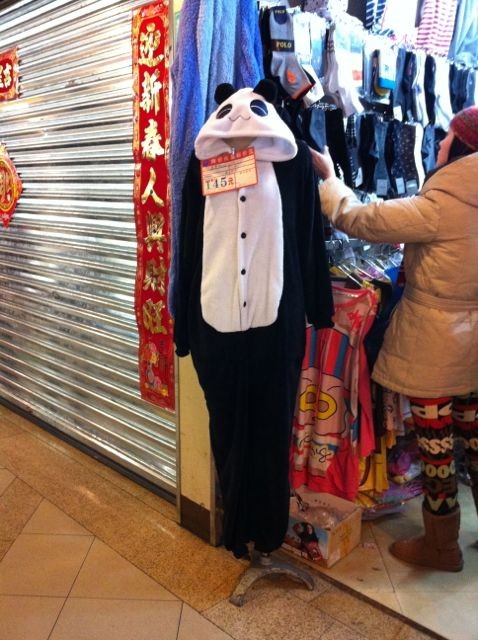 du lachst? Haha! In diesem Kung Fu Panda Schlafanzug macht mir keiner so schnell was vor! Und nein, das ist nicht der Karnevalsshop in Köln umme Ecke, sondern ein höchst seriöser Homewear-Laden in Dalian. TIC - THAT IS CHINA, BABY!
[whoa, you're laughing? Haha, with this Kung Fu Panda suit I'll rock the world! And, no! This is not a carnival shop in Cologne! It is a serious homewear-store in Dalian. TIC - THAT IS CHINA, BABY!]
2.) Entdeckt? [discovered?]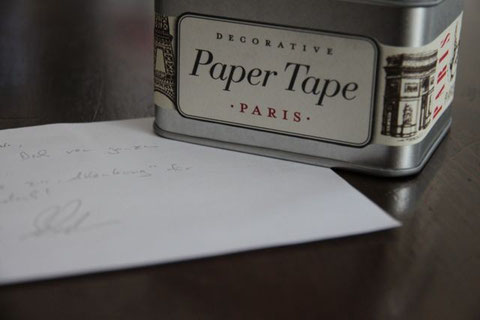 einen Liebesbrief für mich mit dem kleinen Geschenk obendrauf ♥
 [a love letter for me with this little present on top of it ♥]  
3.) So hübsch? [so pretty?]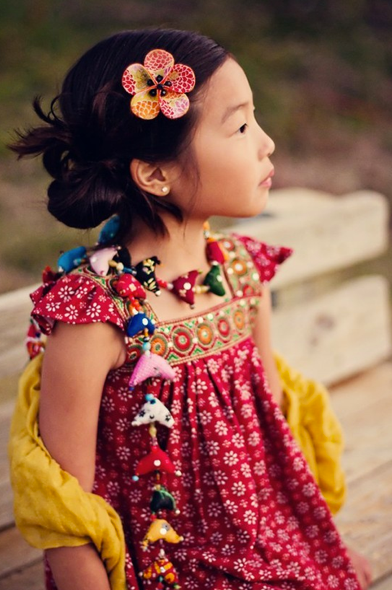 Aber auf jeden Fall. Sooooo hübsch!!!! (Gesehen bei bei "Kids will be Kids", Paula Stoliar, Pinterest.)
[How pretty is she!!!!!!! Seen at "Kids will be kids", Paula Stoliar, Pinterest.]
4.) Blätterst du am Wochenende? [thumbing through on the weekend?]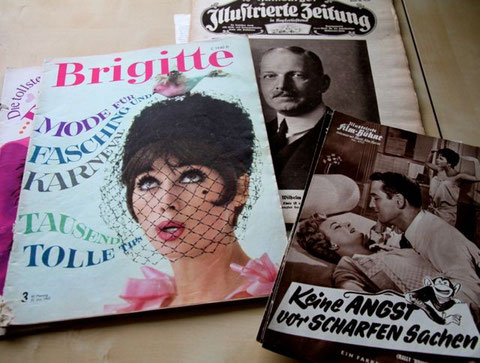 genau wie jeden Tag... in alten Kamellen. Besonders gerne in der alten Brigitte von 1963, alten Filmprogrammen und vielleicht sogar in der Info-Broschüre der Gesellschaft für Interplanetarik Austria zur Erforschung unbekannter Himmelserscheinungen, Oktober 1963 :-)
[just like every day... in old back-numbers. Especially in this old Brigitte of 1963, old motion picture booklets and eventually even in the brochure of the society for interplanetarism austria about research for unknown flying objects, october 1963 :-)]
5.) Was planst du Schönes? [Something nice you plan on doing?]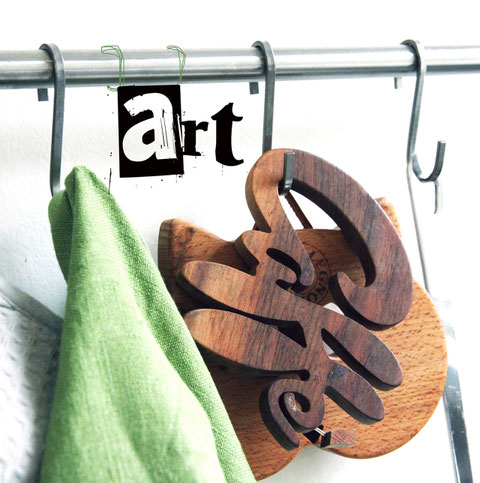 der "art coffee" im "Art Corner" gestern war nur der Beginn einer wundervollen Serie :-) ....noch weitere Events wie diesen und ein paar Ausstellungen hier, dort und anderswo! ♥ it!
[the art coffee (in the art corner :-) yesterday was just the first of a wonderful series ....planning more events like that and several exhibitions here, there and someplace else! ♥ it!]